Franciscan Alumni Association Reunion
June 23 – 26, 2022 – San Antonio, Texas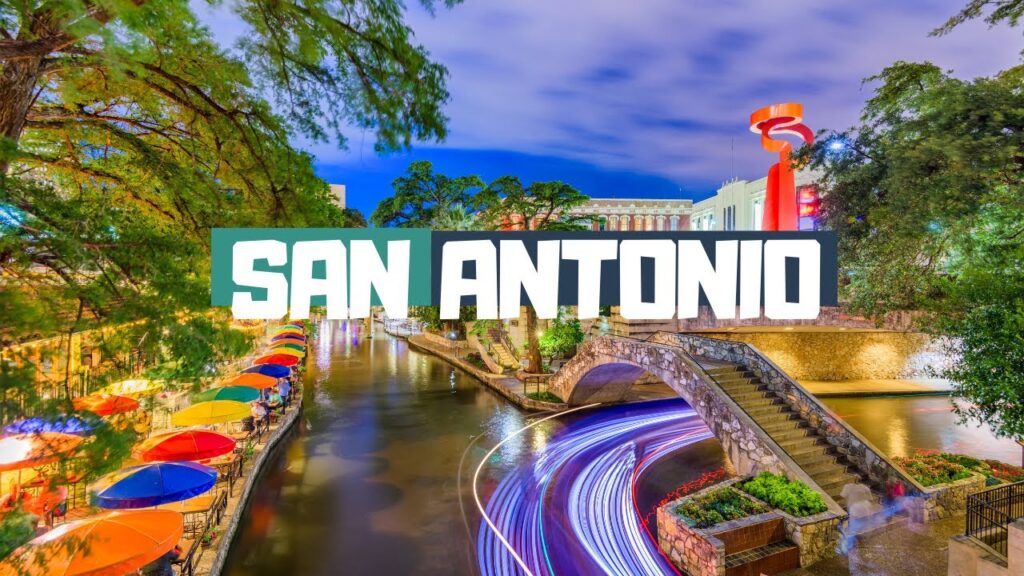 ---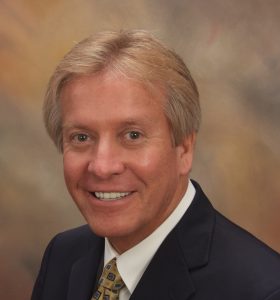 Great news!
It's almost time!
This will be our first in-person reunion since 2019. It will be held in San Antonio, Texas the weekend of June 23-26, 2022. JD Moya '70 is in charge of planning the event and he already has some great events and activities in the works!
If you would like to communicate with someone on the 2022 Reunion Team, please send an email to 2022reunion@franciscan-alumni.org and someone will get back with you.
You are also encouraged to register as soon as possible so that we can reserve a place for you at our dinners and other events. The registration form can be found below, with instructions on how to fill it our and send it to us. The registration deadline is May 15, 2022.
More information can be found in our 2022 Franciscan Alumni Association Newsletter.

---
Registration Information
This year, due to the deposits required to assure we have reservations for our dinners and events, we are requesting that you register in advance. We have a put together an interactive registration form that will make this very easy.
It is very important that you provide us with your email address. It is how we will acknowledge receiving your registration and payments, and keep you informed of changes. This is especially important if you print out the form and mails us a handwritten copy.
2022 FAA Reunion Registration Form
Please complete the registration form (instructions below), then either:
Email your completed (and saved) registration form to 2022Reunion@franciscan-alumni.org. You will receive a follow-up email with instructions on how to make a payment using a credit card or PayPal account on the PayPal website. You will be able to print a receipt when you make your payment. You will also receive a receipt by email from PayPal.
Print out the form and mail it along with a check made out to "FAA". Mail it to: Franciscan Alumni Association, c/o St. Anthony Friary, 5000 Colerain Avenue, Cincinnati, Ohio, 45223. You will receive an acknowledgement and receipt by email.
How to Open, Save, fill it out, and Send the Registration Form:
Open the registration form by clicking on the link.
Then save the file with a descriptive filename like "Francis Ciscan Registration.pdf". Using your name is really helpful to us. Note: depending on your browser, you may need to download the file first.
Fill out the form and verify the information, especially your email address.
Then save and close the form.
Email the form to 2022Reunion@franciscan-alumni.org.
If you have trouble with the registration form, please send an email to 2022Reunion@franciscan-alumni.org and we will help you out.
Back to the Top
---
Pandemic Precautions
The FAA Board of Trustees takes the safety of its members seriously, going as far as postponing the past two reunions in order to keep everyone safe.
During this year's reunion, the FAA strongly recommends and requests that everyone who attends be vaccinated or have a negative COVID test during the two days prior to arriving at the reunion. We on the FAA Board and the 2022 Reunion Planning Team also recommend the wearing of masks and social distancing if the circumstances warrant this in June.

At all times, attendees should abide by the requirements of the state, county, and local governments, as well as the venues and churches where our activities will take place. The 2022 Reunion Team is following the evolving pandemic response recommendations closely, and if they are made aware of any specific requirements or changes, they will make them known to the attendees.
Back to the Top
---
Reunion Theme: Celebration!
As we gather this year, the theme of our reunion will be "Celebration!"; a joyful gathering of friends who have not been able to get together in over two years. Many of the activities we have planned are geared toward celebrating our friendships, our Franciscan heritage, and just getting out of the house after two long years of the pandemic.
Celebrating our Future
As the process of restructuring and revitalizing six of the United States OFM Provinces has been taking place, the FAA Board of Trustees has been following the unification plan and progress closely. The overarching question the Board has been discerning is "How does the Franciscan Alumni Association align with, and participate in, the newly created province that will result?" To figure out where we want to go, we thought it best to first determine where we are now. To that end, during the reunion we encourage everyone to discuss and reflect on the question "Where are we now?" as you participate in the many reunion activities with other alumni and their families. Please make the results of these discussions known to a board member so it can be summarized and used when we consider our next question, "Where are we going?", during the 2023 Reunion.
Back to the Top
---
FAA Polo Shirts
This year we will have the option to purchase Polo style shirts so we can be stylin' around San Antonio. These are premium brown shirts with the FAA logo stitched in white. They can be ordered in sizes S thru 4XL in either a men's or women's cut. The order form is at the bottom of the 2022 FAA Reunion Registration Form.
The deadline for ordering is May 15th, 2022, and pickup will be at the reunion.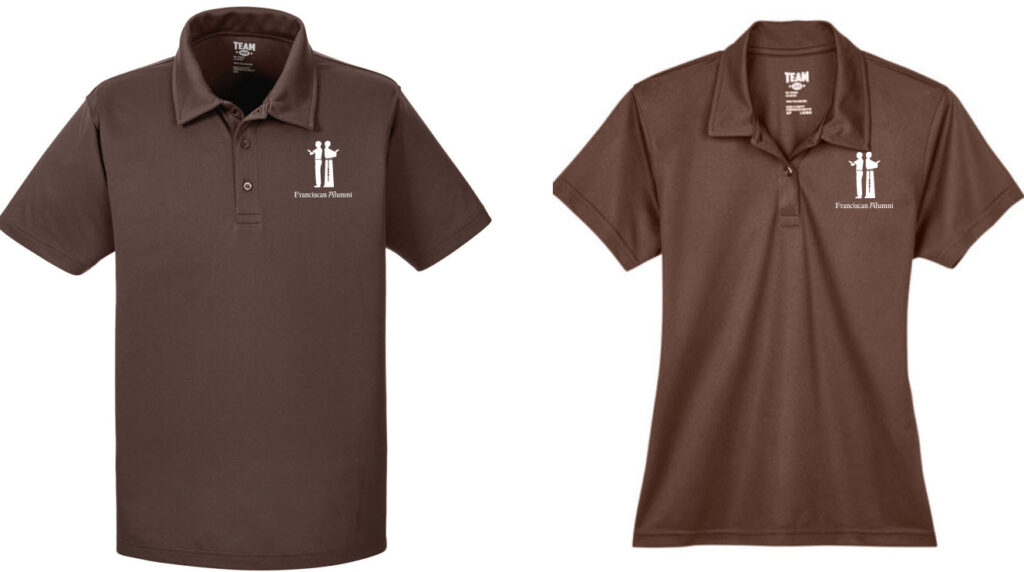 Back to the Top
---
Schedule
Note: Some of the dinners and events require payment in advance so we can get reservations. Instructions can be found on the registration form above.
Thursday, June 23rd
There will be a welcome package for each attendee at the Drury Hotel, that includes an agenda, and a list of activities with addresses and directions to each. The passcode to the gate of our evening get-together will be available at the Drury Hotel, also.
If you are not staying at the Drury Hotel, please contact the reunion team at 2022reunion@franciscan-alumni.org to make sure you get your welcome package.
The spacious Campanas Clubhouse in JD's neighborhood is reserved for us the entire day and evening. Arrive as early as 1:00 pm and stay as long as you like. Enjoy hors d'oeuvres, drinks, conversation, swimming in the large pool, TV, and billiards. This is the site of the welcome event and dinner. Dinner will start at 6:00 pm, and be "Good 'Ol Tex Mex Food. The menu includes beef and chicken fajitas, rice, beans, tacos, tortillas, (flour & corn), etc., and cold beer to wash it all down. (Yes, there will be other cold beverages.) You are welcome to go for a dip in the pool, just bring a swimsuit and towels.
Friday, June 24th
After (optional) 8:00 am Morning Prayer and complimentary breakfast, enjoy sightseeing and other fun activities in and around San Antonio: Historic Missions, the Alamo, Tower of the Americas, San Fernando Cathedral, Japanese Tea Garden, El Mercado, Botanical Garden, the San Antonio Zoo, and the San Antonio Aquarium. In the evening, cruise or walk along the River Walk and have dinner there if you wish. JD has arranged for a great deal on a boat tour, followed by dinner at an awesome restaurant. The boat tour is only $10.00. We'll need to be there at 5:00 pm for a 5:30 pm ride along the picturesque River Walk (San Antonio River, downtown). We'll have 2 chartered boats, just for our group.
Please gather at The Hotel Contessa on the Riverwalk at 5:00 PM. Our rented boats will pick us up along the river outside the hotel at 5:30 for a private tour.
The dinner at Ambler Restaurant (inside Hotel Contessa) sounds terrific: five-course meal with dessert and coffee/tea. The boat picks up and drops off at the restaurant along the River Walk, which is convenient. There's also a pay-as-you-go bar. We'll have a party room just for us. JD negotiated the dinner price down to $69.00 per person, with tax and gratuity included. The initial price was over $100.00! Seating is limited for the boat and the restaurant. Payment will be needed in advance in order to reserve your seats.
Saturday, June 25th
8:00 am Morning Prayer, breakfast, and more exploring around San Antonio before coming together again at 4:30 p.m. for Mass, dinner, and fellowship at St. Padre Pio Catholic Church, 3843 Bulverde Pkwy, San Antonio.
Mass is at 4:30 pm at St. Padre Pio Catholic community. Please be there by 4:15 as there will be a reserved area for us.
If you bought an FAA polo shirt, now would be a great time to wear it! We will look like the Band of Brothers and Sisters that we are. Dinner will follow immediately thereafter in the church hall. Menu is Texas BBQ, baby! Brisket, turkey, chicken, green beans, potato salad, and everything else. Special FAA dessert — so take pictures. Can't be in TX and not have BBQ. Servers have been hired to serve and clean up. BBQ is being done by #1 BBQ place in SA as voted by Texas magazine. A couple well deserved awards will be presented after dinner, along with our Board of Directors elections, and a Remembrance Service for those alumni who have died since our last reunion.
Sunday, June 26th
8:00 am Morning Prayer, breakfast, and farewells. There will also be evening dinner at Milano Italian Grill, for those who are staying over and want to join. We will need a firm number ahead of time for the reservation. The restaurant is at 19239 Stone Oak Pkwy, which is just a couple miles from the hotel. Order from the menu and pay your own bill for dinner
Back to the Top
---
Hotel Reservation Information
Note: There is a Drury Inn and Suites within a block or two of the Drury Plaza Hotel in which we are staying. Please use the link and information below to book the correct hotel.
We will be staying at the Drury Plaza Hotel San Antonio North Stone Oak. As usual, we have arranged for a group rate for those planning to attend. Information on the hotel, its amenities, and information on making a reservation, can be found in this summary from Drury Hotels. You can also go directly to the reservation webpage by clicking here.
Please make your reservations by Thursday, June 2, 2022 to receive the group rate. Reservations made after this date will be subject to prevailing rate and availability. Reservations may also be made by calling 1-800-325-0720 and refer to your group number 2454661.
Back to the Top
---
Planes, Trains, and Uber
Please let us know if you will be flying or taking the train to the reunion. There is a chance that we might be able to help you with transportation from the airport or train station to the hotel. Otherwise, it is recommended that you arrange a ride with someone or through a ride sharing app like Uber, or rent a car.
When booking flights, JD recommends that you check flights to Austin-Bergstrom International Airport as an alternative. According to JD Austin is 45 minutes away from San Antonio and offers cheaper fares and better times for a lot of destinations. (According to Google it is more like 1.5 hours from Austin to the San Antonio.)
To see if arrangements can be made for transportation, please send an email to 2022Reunion@franciscan-alumni.org.
Back to the Top
---
Who's Coming
So far, we have heard from the following folks who will be attending. If you are coming, and your name doesn't appear, please let us know by sending an email to: 2022Reunion@franciscan-alumni.org.

Joe Nelson, OFM '55
Larry Dunham, OFM '65
Henry Beck '70
Greg Comey '70
Rick Kasper '70
JD Moya '70
Rick Wissel '70
Charlie Martinez, OFM '71
Gary Bales '72
Mark Clark '72
Dave Gehring '72
Mike Giovenetti '72

Ted Gomez '72
Albert Haas, OFM '72
Mike Kordenbrock '72
Rick McCoy '72
Hank Rethlake '72
Ed Schellenbach '72
Pat Valdez '72
Mike Vogler '72
Dale Weigel '72
Butch Feldhaus '75
Mike Fritsch '75
Rick Gardner '75

Mark Kling '75
Mike Niklas '75
Paul Landers '76
Donn Wiley '76
David Burkitt '77
Matthew Jaramillo '77
Frank Lopez '77
Tom Shumate '77
Antonio Trujillo '78
Bryan Reising '79
Tony Helton '80
Daniel Trujillo '80
Back to the Top
---
We look forward to seeing you at the reunion.
Pax et bonum,
Your FAA 2022 Reunion Committee
Back to the Top