Franciscan Alumni Association Reunion
June 23 – 26, 2022
General Information
Schedule
Who's Coming
---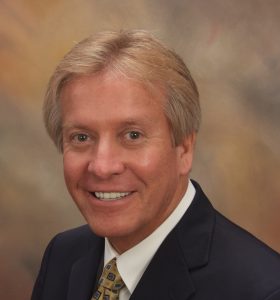 Great news!
Planning is underway for the 2022 Franciscan Alumni Chapter Reunion!

This will be our first in-person reunion since 2019. The reunion will be in San Antonio, Texas the weekend of June 23-26, 2022. JD Moya (class of '70) is in charge of planning the event and he already has some great ideas in the works!
To help us with our planning, we need to get an estimate the number of participants who might be attending, so let us hear from you if you think you might attend. Send us an email to 2022reunion@franciscan-alumni.org.

---
General Information
As part of the planning process, JD will negotiate room rates with local hotels, but to get the best deal, he needs to have a good idea of how many alumni will be in attendance. This will also help with planning the dining events. So, to that end, we are asking you to let us know if you intend to join us in San Antonio for the 2022 Franciscan Alumni Association Chapter reunion. We are not asking for a commitment at this time. But, if you are going to attend or are seriously contemplating it, please let us know as soon you can. Also please mention how many people are likely to be in your party. You can reply to this email or send a separate email to 2022reunion@franciscan-alumni.org. A response by August 31, 2021 would be greatly appreciated. If in the future you change your mind about attending, that's okay; we just ask that you let us know.
Back to the Top
---
Schedule
More detailed information will be made available in the coming months. Here are some of the events that are in the planning stage:

Thursday: The spacious clubhouse in JD's neighborhood is reserved for us the entire day and evening. Enjoy hors d'oeuvres, drinks, conversation, swimming in the large pool, TV, and billiards. This is also the site of the evening welcome event and dinner.

Friday: Enjoy sightseeing and other fun activities in and around San Antonio: Historic missions, the Alamo, Tower of the Americas, San Fernando Cathedral, Japanese Tea Garden, El Mercado, Botanical Garden, and Zoo/Aquarium. In the evening, cruise or walk along the River Walk and have dinner there. About 20 minutes away are other attractions such as Natural Bridge Caverns & zip lines, Six Flags Fiesta, and Sea World.

Saturday: More exploring around San Antonio before coming together again in the evening for the highlights of the reunion: Mass, communal dinner, and the Chapter Reunion.
Back to the Top
---
Who's Coming
So far we have heard from the following folks who will be attending. If you are coming, and your name doesn't appear, please let us know by sending an email to: 2022Reunion@franciscan-alumni.org.

Daniel Martin 63
Greg Comey 70
Rick Kasper 70
JD Moya 70
Gary Bales 72
Mark Clark 72
Dave Gehring 72
Ted Gomez 72
Ed Schellenbach 72
Butch Feldhaus 75
Rick Gardner 75
Mark Kling 75
Mike Niklas 75
Joe Sears 75
David Burkitt 77
Bryan Reising 79
Back to the Top
---
Again, please let us know your intentions by sending email to 2022reunion@franciscan-alumni.org. Thank you for your attention and assistance. We look forward to seeing you at the reunion.
Pax et bonum,
Your FAA 2022 Reunion Committee
Back to the Top